HOW TO BUY SIM CARD AND INTERNET ACCESS IN IRAN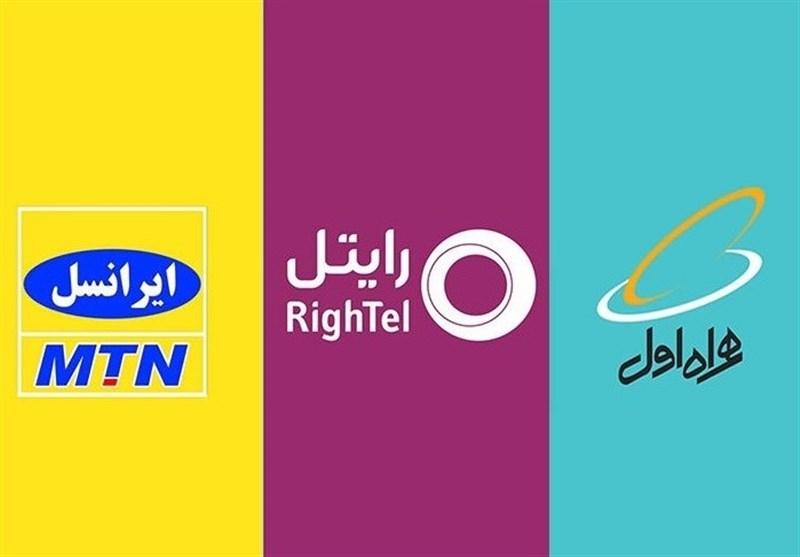 There are several network operators which you can be benefited by the services. You are not allowed to hire a Sim Card. You can go to an authorized shop to buy and then the sim card and the data will be activated, then use its GPRS, 3G, and even 4G that It might have limited coverage in some cities internet connection. . There is Wi-Fi Internet available in some cafe shops and restaurants. You can also buy a portable modem with different data speed according to your usage. Usually, there is no limitation for tourists and foreigners to own a sim card but don't forget to have the passport and a hard copy with you. Lowering the speed and creating a massive firewall are two tools the Iranian government is using to censor the internet in Iran and minimize the access to Western media. Access to thousands of websites such as Twitter, Facebook, BBC and most Western news services are blocked by the government but Telegram, Instagram, WhatsApp, are accessible. Luckily, there's a way to get around this firewall. That way is called a Virtual Privacy Network or VPN. With connecting to a VPN in less than 5 seconds both domestic and international limitations are lifted. Iranians' Internet access is often disrupted by unexplained interruptions in service.
IRAN MOBILE OPERATORS:
1- Hamrah-e-Aval(2G,3G,4G)
2- Irancell(2G,3G,4G)
3- Rightell(3G,4G)
HAMRAH-E-AVAL(MCI):

Hamrah-e-Aval(MCI), is owned by the Mobile Telecommunication company of Iran. It is one of the largest telecommunication providers in Iran and has 17 million postpaid and 49 million prepaid subscribers. It is available in1239 cities. It provides roaming services via 271 partner operators in more than 112 countries.
WHAT IS A PREPAID SIM CARD?
Prepaid SIM cards are those for which credit is purchased in advance of service use (including local or international calls), rather than paying a bill at the end of the month. Prepaid users can use various mechanisms to top up their credit. You can register for an unlimited number of SIM cards.
MCI INFORMATION CENTER (9990) AND IVR (444)
Subscribers may contact 9990 call center for information about prepaid SIM services including prepaid SIM card services, subscribers guide, registration methods, ownership transfer procedure, prepaid SIM balance inquiry, removing from the black list, special services and related information, and legal issues.
Subscribers may dial 444 via prepaid SIM cards to receive following services via IVR: top up their accounts, balance inquiry, change password, report missing SIM, change the language of IVR and change package.
INTERNET ACTIVATION:
In order to activate MCI internet, you should follow these steps:
First, send a blank SMS to 8088 or dial USSD code *10*231#.
Then go to http://mci.ir/notrino-settings for your cell phone settings or create an apn manually:
Name: mcinet
APN: mcinet
MCC: 432
MNC: 11
Authentication type: PAP
APN type: default
Finally, dial USSD code *100# or go to MCI webpage for internet packages (http://www.mci.ir/notrino-plans) to purchase and activate your preferred internet package.
IRANCELL (MTN):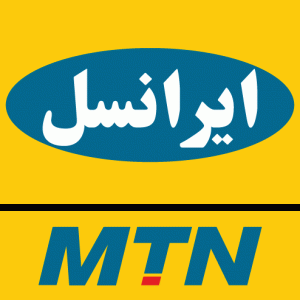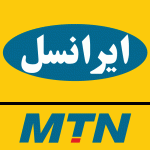 Irancell is an telecommunication company that operates Iran's second largest 2G,3G,4G mobile network and fixed wireless TD_LTE internet services.
Irancell is partly owned by the gornment and by the South African MTN group. Irancell covers over 1000 Iranian cities with 3G network.
We have three types of 4G SIM cards provided for your convenience: postpaid, prepaid and Data SIM.
POSTPAID SIM CARD:
With a postpaid SIM card, you'll pay an amount as the subscription fee as well as the usage amount mentioned in your bill.
If you prefer to go ahead and use data, make calls and send SMSs and pay for all at the end of the month, iSIM is the best plan for you.
You'll then receive a bimonthly bill which can include an itemized bill too as per your request. The bill will be emailed to you and you'll have 28 days as of the issuance day to pay it.
Pay your bill before the 9th day of the month your bill was issued in, to enjoy one day free on-net call and one day free unlimited (up to 100 GB) internet.
PREPAID SIM CARD:
Using a prepaid SIM card, you will always have a control over your charges by buying your required airtime before starting to use your phone.
Control your charges using a Prepaid SIM card and manage your mobile charges. Buy your desired amount of airtime in cash and enjoy your mobile services. You can make calls, send SMSs and enjoy the high speed internet. You will have access to internet in all the areas under coverage and be in touch with your friends and family.
HOW TO BUY AND USE:
You can choose either of the following methods to buy a prepaid SIM card:
Refer to our online purchase website, choose your number and buy it.
Refer to one of Irancell service centers.
Referring to an Irancell authorized dealer.
After you purchase your SIM card, dial *141*1# once and activate your SIM card forever.
Keep your SIM card active, by doing any of these in 90-day intervals:
-Make/receive calls
-Send/receive SMS/MMS
-Top-up
-Use data
HOW TO BUY INTERNET:
Three New Mobile Internet Packages Offered by MTN Irancell
MTN Irancell announced that it is offering three new weekly, monthly and 6-month Mobile Internet packages which are all cost effective and ready for use through all networks including 2G (EDGE and GPRS), 3G and 4G/LTE, with no speed limit.
According to MTN Irancell Public Relations, the new weekly mobile Internet package which is offered at the cost of 8,000 Tomans has 1GB Internet traffic which could be used at any time 24/7 in addition to 1GB traffic usable from 2 A.M. to 2 P.M. The package can be activated by dialing *555*5*2*4#.
مMTN Irancell subscribers can also activate the new 3GB weekly package of this operator which costs 13,000 Tomans via *555*5*3*5#, and the 6-month 30GB package which costs 60,000 Tomans by dialing *555*5*4*1#.
The mobile Internet packages offered by MTN Irancell are the most diverse and most cost effective packages which are offered with no limitation in their speed or technology, and can be used by all various network technologies of 2G (GPRS/EDGE), 3G and 4G/LTE. Subscribers can activate these packages by dialing *555*5#.
DATA SIM CARD:
If you only use your SIM card to send SMSs, MMSs or use mobile internet, Data SIM card is designed for you!
Irancell offers prepaid and postpaid Data SIM Cards which are specifically programmed for text messaging and data use.
RIGHTEL: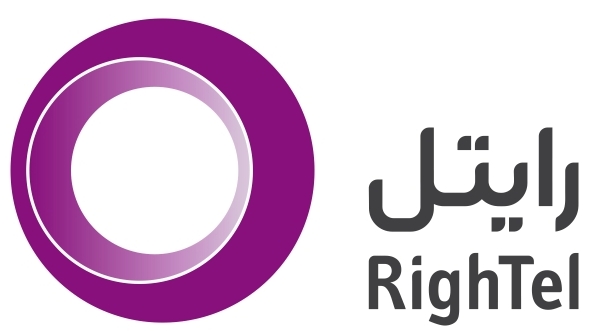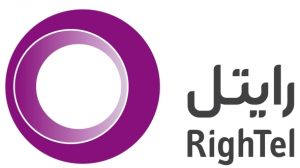 RighTel is the third operator in Iran. The coverage of this operator is limited in smaller cities and many rural areas. RighTel is the first 3G mobile operator in Iran, providing 3.75G mobile telecommunication services to individuals and businesses. With its 3G capability, RighTel 3G/4G prepaid SIM card with 0921and 0922 prefix offers advanced services such as video calls, high speed connectivity, conference call, multimedia messages, and value-added services for subscribers.
ADVANTAGES OF PURCHASING RIGHTEL PREPAID SIM CARDS
-Save your cost through lower initial cost of prepaid SIM card
-Recharging credit based on your needs
-Use all RighTel services.
-Have better control on your communication costs.
PURCHASING INTERNET AND SMS PACKAGES RIGHTEL:
Prepaid subscribers may use one of the below methods to purchase Internet and SMS Packages:
Dialing *142#
RighTel Website – online purchase of Packages
RighTel Website – e-Care
Via 2020 SMS system
RighTel Stores
Visit agents of Sales and services