TEHRAN GRAND BAZAAR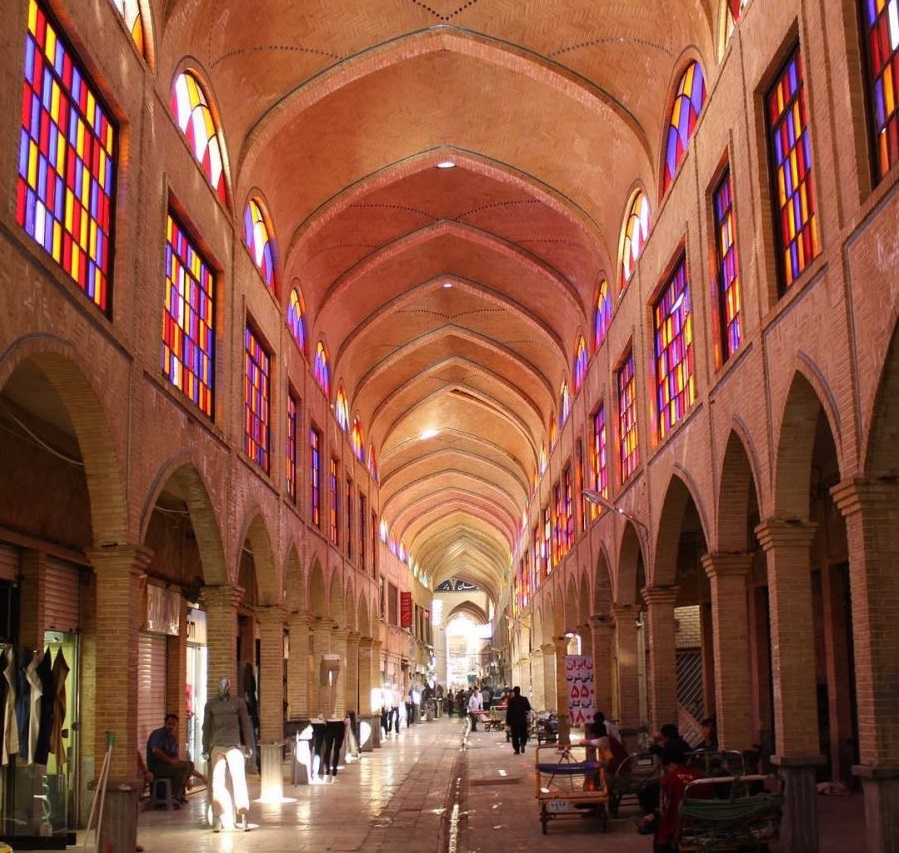 Tehran Bazaar has very old structure and architecture. It consists of so many colonies of shops and stores. It is located in the heart of Tehran. It suits for shopping lovers looking for the best products. You can find anything needed as souvenir out there in Bazaar. Most lanes specialize in a particular commodity: copper, paper, gold, spices, and carpets. Carpet, nut and spice bazaars might be the most photogenic that catches the eye. The nearly endless maze that forms the bazaar is the perfect place to get lost. Here the more you walk around, the more you realize that you have to walk. And you will get lost! Not that that's much of an issue, because you will always find a helpful local to explain you how to get somewhere or who will even walk you to the next exit, just out of pure helpfulness. The most important existing bazaars of Tehran include Udlajan, cloth sellers, shoemakers, goldsmiths, ironsmiths, copper smiths, Abbas-Abad, Bein-ol-Haramein, Cheheltan (the oldest row dating to Fath-Ali Shah's era), the Larger Chaharsou, Masjed Jame, Hazrati, Pachenar etc.
The Grand bazaar is still an important place of commerce for people who live in Tehran, Iranians, travelling merchants and – increasingly – tourists. However, much of the trade and finance in the city has moved to the north of the city, leaving the bazaar somewhat decreased in importance. Still, in addition to the traditional goods on sale, the market for watches and local jewelry is apparently growing, most likely for the benefits of tourists.
ARCHITECTURAL CONSTRUCTION OF TEHRAN BAZZAR:
Today Bazzar has an exclusively complicated architecting. Maze-like aisles, and traditional chimneys are the beauties of the architecture. In the beginning of construction, these beauties were not supposed to be built up and gradually were expanded by coming up the developments. As an instant, due to the heat in the summer in Tehran, some parts were equipped by roofs.
These developments have influenced the social services and lots of Café's, Zoorkhaneh, baths, mosques, Saghakhaneh, Hosseinieh, were built up.
In each section, newly constructed rows were made to present and sell a specific product which each one can be a market or mini market by itself.
These sections could have their own mosques, Tekkie, bath and also special ceremonies to compete in attraction of people. Let's not forget that all these rows and markets, mini markets and services form Tehran, a very big market by the space of 105 Hectars.
BEST BUYERS CHOICE IN TEHRAN BAZZAR:
We have come to the pretty exciting moment of shopping. Undoubtfully, you will get what goes through your mind there. You just need to go where your requirements are provided. Although the various products with different brands on will make it hard to make a decision, most of tourists meet their requirements in here.
NUTS:
You can find any kinds of dried fruit, dried seeds. Shahriar grape and raisin are one of the high qualified Tehran souveniors which are easily available. Besides, Shahr-e-Ray Sohan and dried and fresh vegetables can be bought in Char-sogh row with a well-enough quality.
LADY'S CLOTHING:
If you are willing to buy women clothing, you should go to Jaffari row directly which is one of the most crowded sections and many different types of Shawls, hats and gloves are sold. The most significant advantage to shop here is that you can buy in cheaper price or half price comparing with regular shops.
JEWELRY AND WATCHES:
If you intend to buy jewelry and watches, you should visit Zargarha row. Here you can purchase what you need and the low wage of making a piece is the only advantage.
HOME APPLIANCES:
Many newly married couples will shop the entire dowry here inn Bazzar. To shop, you should visit Hajeb-ol-Dolleh. No doubts, you will be fully surprised by the arbitrage.
COSMETIC AND EDIBLE:
Kooche Marvi is the best place where you enjoy shopping.
STATIONARY:
Beinolharamein is where you can find decorative, pens, gel pens, A4 paper, and Office tools as well which are sold in different brands and qualities. Be aware of retailors, you may buy open in higher price rather than the ordinary shops.
Bags: the name which has been chosen is "Moshir-Khalvat", not mentioning this name; no one knows where to guide you. If you say "I wanna buy luggage or bags" people may not know what you are talking about. Here, you can find bags, luggage, suitcases, back packs, and also purses and you may bargain a lot with the sellers. The reason is they are whole sellers and selling one piece may not bring them much money. Therefore, they could say we are not selling! Keep in mind that buying a piece may take a while due to the bargain and impatient shoppers.