TOCHAL COMPLEX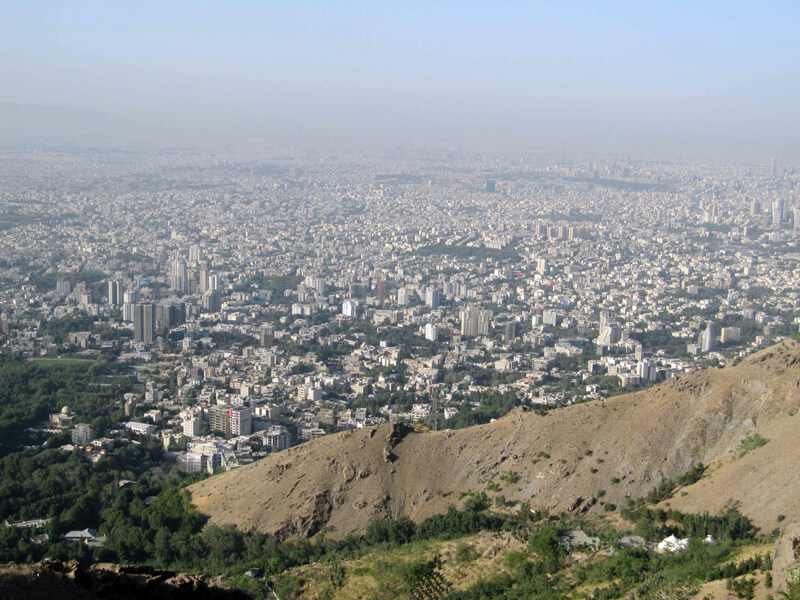 Tochal complex consists of Tochal hotel, Tochal ski resort, Tele-cabin, restaurants, walking pathway. It starts at Velenjak Valley, north of Tehran, and ends at last station 7 (3740 m). Depending on the season of the year, you may need different equipment and skills but in simplest case you just need a proper dress and shoes to find a quiet and beautiful place to forget the rush and noise of the city.
In winter and part of autumn and spring you even can ski in Tochal and stay in a hotel. Tochal Tele Cabin is one of the world's longest lift lines that has seven stations. There are restaurants at station two and five that sometime are very helpful. Even if you just want to have a walk, the "Health road" from parking of the Tochal to first station is ideal and the view of Tehran is memorable.
It is one of the best places in Tehran for a walk, skiing, mountain climbing and relaxation.
THE TELE-CABIN HAS FOUR STATIONS:
Station 1: is at an elevation of 1,900 m (6,200 ft) and located at the beginning of Velenjak valley (end of Velenjak Street). Parking, inns and some other facilities are available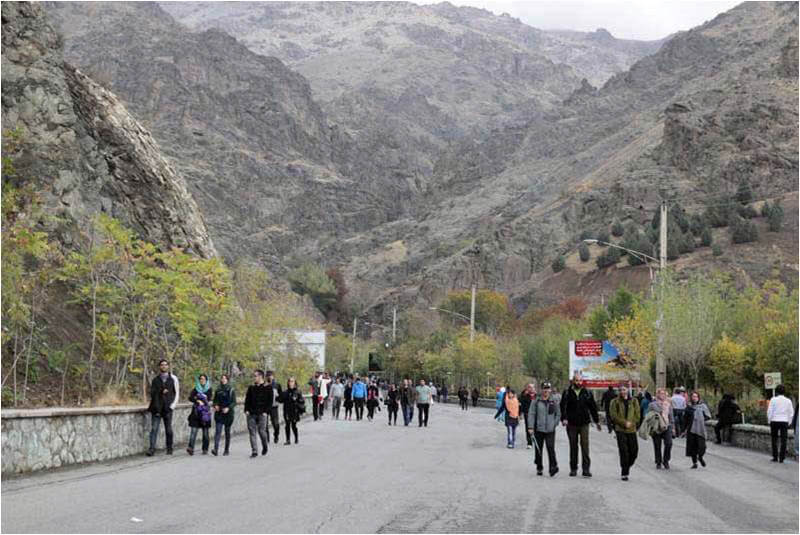 Station 2: is at 2,400 m (7,900 feet) and has very limited facilities.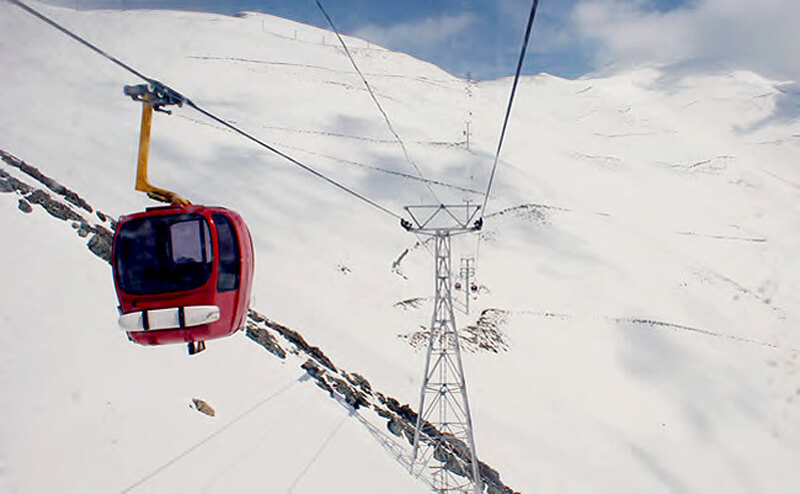 Station 5: is at 2,935 m (9,629 feet). There is a restaurant and a rescue center. This station is in the middle of one of the ski slopes which is open only in mid-winter. This station is also accessible through several climbing paths like Shirpala shelter, Osoon valley and Palang-chal shelter.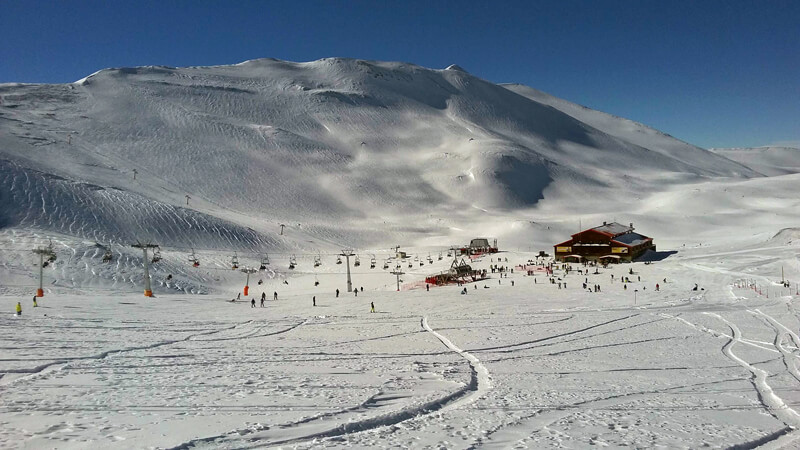 Station 7: is at 3,740 m (12,270 feet) and very close to the Tochal main ridge. It is the last station of the Tele cabin. This station is in the middle of the Tochal ski slope. The Tochal main peak is 30 minutes' walk from this point. This station is also reachable from Hezar-cham climbing path from Station 5.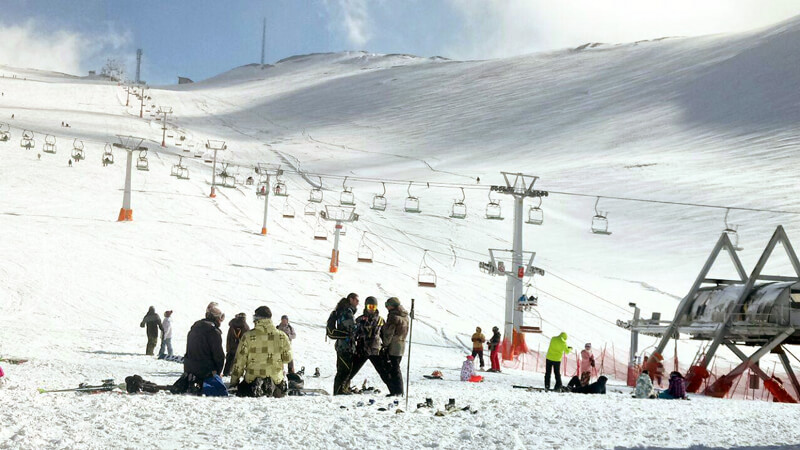 Tochal ski resort is the fifth highest resort in the world, ensuring a long season from December to at least April and sometimes June. If there's sufficient snow it's possible to ski down from the top Station 7 of the tele cabin to Station 5. Tochal is also one of the most famous ski resorts in both Iran and the entire Middle East with a history of having hosted a number of international snowboarding competitions.
Do not forget to be there if you visit Tehran, at least dedicate one day to this amazing complex.
If you are interested in using Tele-cabin, usually it works from 6 Am to 6 Pm but be sure about the working hours