SA'DABAD COMPLEX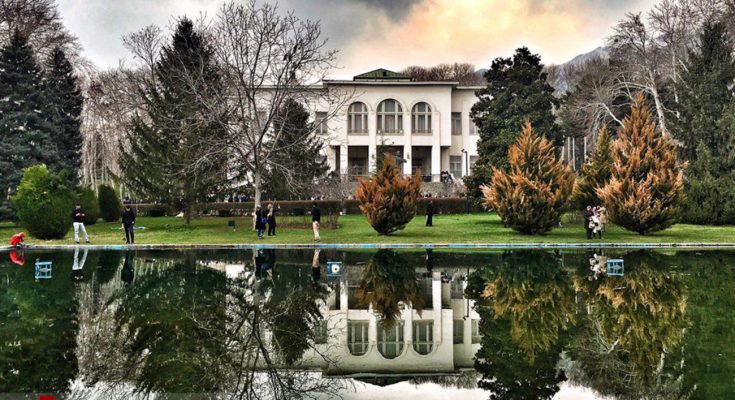 SA'DABAD COMPLEX:
This complex is built by the Qajar and Pahlavi monarchs, located in Shemiran, Tehran-Iran. The complex includes more than 110 hectares of natural forest, streets, qanats, galleries, and museums. After an expansion of the compounds, Reza Shah the king of Pahlavi Dynasty lived there in the 1920s, and his son, Mohammad Reza Pahlavi, moved there in the 1970s. In Pahlavi era, eighteen small and large palaces were built in Sa'dabad. After the 1978 Revolution, the complex became a museum. Two palaces, namely, the white palace and the green palace, are open to the public, as palace museums and other buildings have been allocated to their specialty for various types of exhibitions, in which visitors can walk through and look at the rich history of Iran, and some parts of the compound are used by the Iranian Cultural Heritage Organization which is responsible for most of the artifacts, monuments, and any other cultural aspects of Iran. Other highlights include the eclectic Nations Art Museum, found in the basement of the White Palace, and also the well-curated Fine Art Museum. And for those whose tastes run to particular subjects, there are exhibitions covering royal vehicles, military paraphernalia, royal costumes and even royal tableware. The museum-complex grounds are also a pleasant place for walking.
AHMAD SHAH PALACE:
Ahmad Shahi palace is located on the northern part of Saadabad and is the oldest building among in this complex, which was built at the end of Ahmad Shah's kingdom. Ahmad Shah's palace was closed after the victory of Islamic Republic of Iran Revolution. During these years, no visitors were allowed to visit this area but fortunately this monument becomes as a museum now.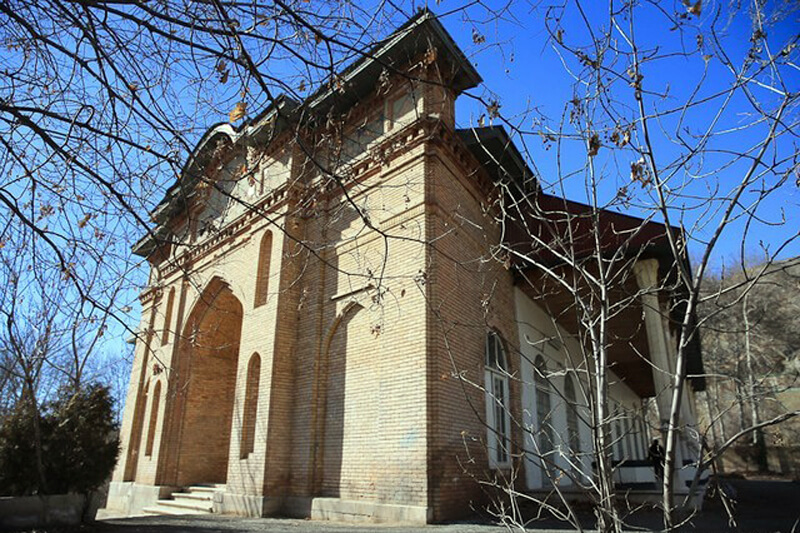 GREEN PALACE (SHAHVAND):
During Pahlavi era, Reza Shah commanded to set up this building. The First-built-construction in this complex is known as Green palace. This palace is 1203 square meters and located high in northwest of sa'adabad complex. You can see some valuable items such as: King Louis's (16th) statues and sofa, two consoles of Napoleon Bonapart. It was served as Mohammad Reza's private palace where some private meetings were held before the Islamic Revolution. Signing the Sa'adabad treaty in 1938 between Iran, Turkey, Iraq and Afghanistan, is one of the most important events that happened in this palace. The constructors used three types of stone in the instruction: Isfahan green stone, Khamseh Zanjan stone, Italian green stone.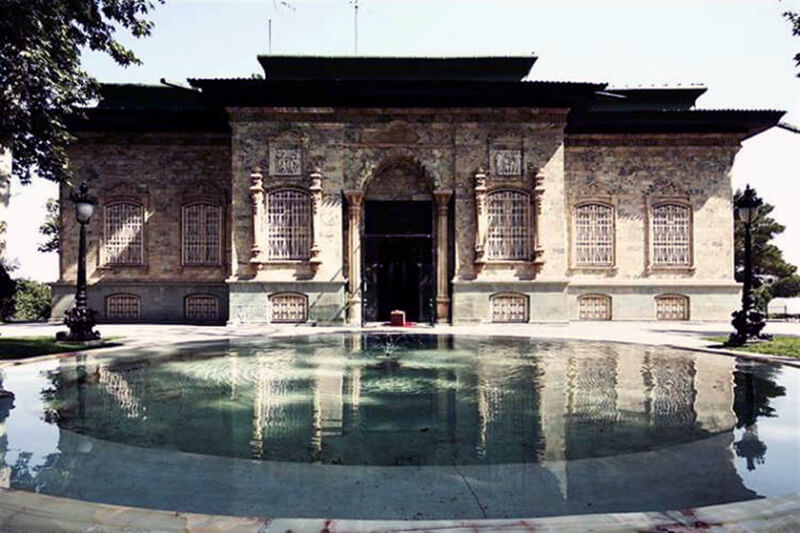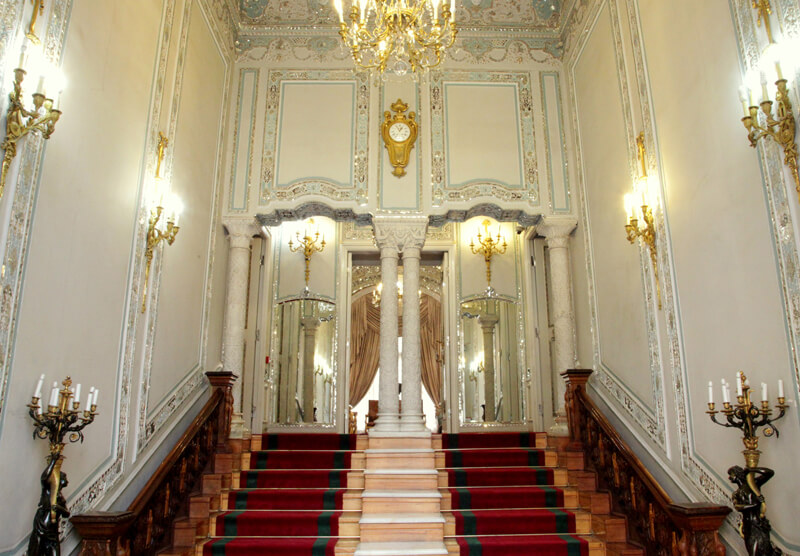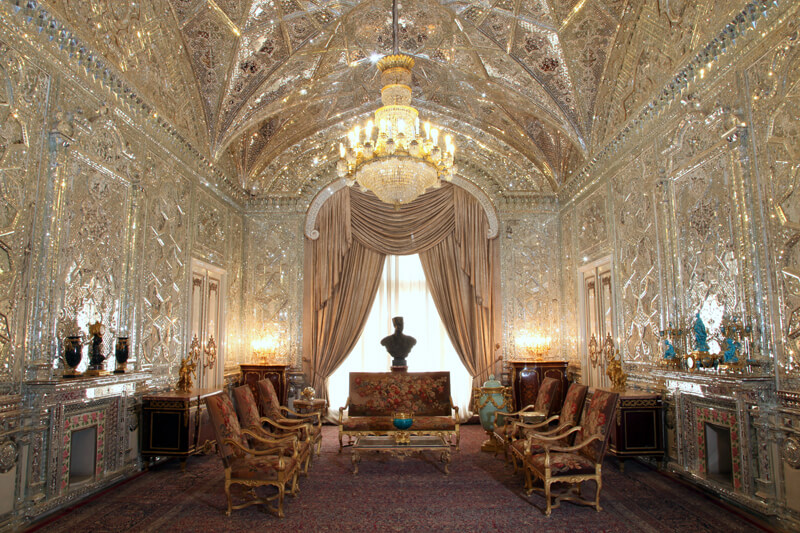 WHITE PALACE:
White palace is the largest palace in this complex that was built by Reza Shah's command between1931-1936. This palace was used for ceremonial and official affairs and also used as a summer residence of Mohammad Reza Shah and his Queen.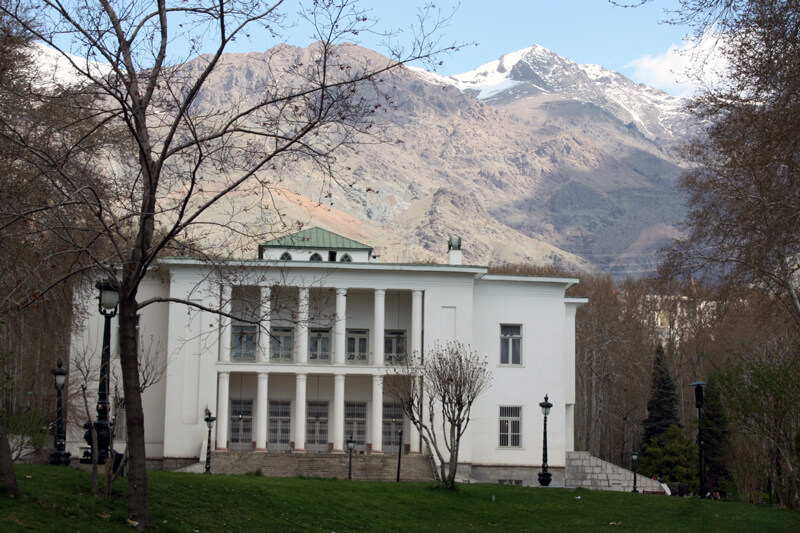 Numerous artists and engineers were involved in the construction of this palace. This palace is 2164 square meters and is built in two floors.
First floor consists of a big hall, several rooms, Mohammad Reza Shah's office, billiard room and also a waiting room for military senior officials.
There is a big piano that was made by a German artist and was ordered by Nicola (2nd) late in 19th century AD. Mohammad Reza Shah bought this piano and it is now in this palace.
The second floor: You can see the beautiful walls covered by precious stones which present the natural designs and cuts. The roof was painted by Hossein Behzad, inspiring by Ferdousi-Shahnameh, one of the most well-known Iranian artists.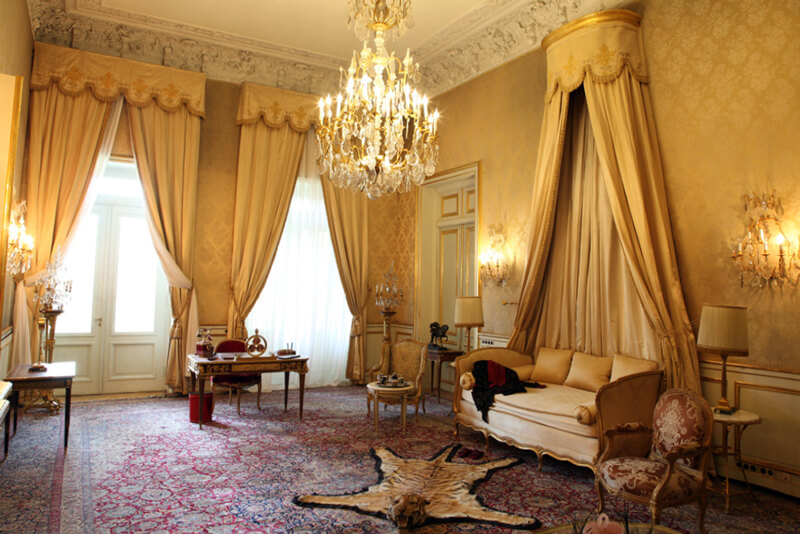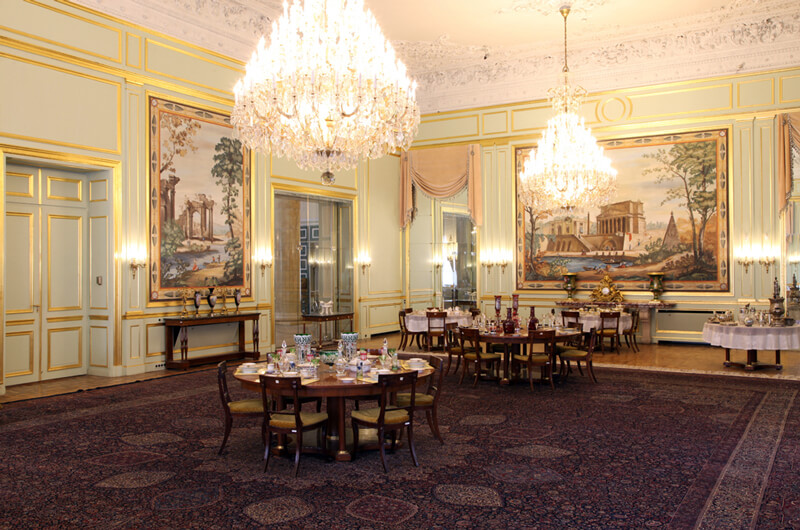 SPECIAL PALACE:
This palace is located on the west side of the Fine Art Museum. At the first years of Islamic Revolution of Iran, this palace was used as a Natural History Museum, but today is in the hands of Presidential Organization and is not for public use.
SHAMS PALACE:
This building belonged to Shams Pahlavi. The architectural style of this building is the combination of Persian and European. This palace was built by the command of Reza Shah Pahlavi, between1936-1940. Shams Pahlavi used this palace as a summer residential and she sold there to Mohammad Reza Shah in 1964. From 1964 till 1979, this palace was used as an exclusive museum of Pahlavi era and was a place for keeping expensive things, precious dishes and royal gifts. After the Islamic Revolution of Iran, this palace exhibits Pahlavi Royal gifts and is a museum of contemporary history.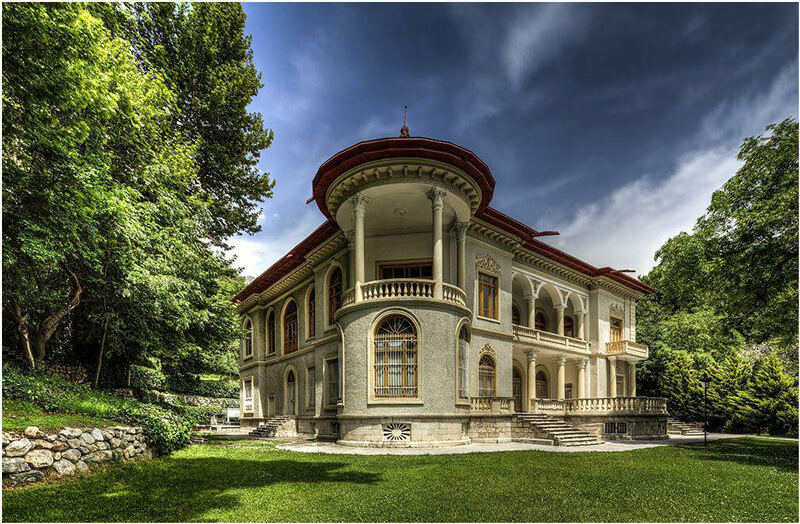 ASHRAF PAHLAVI PALACE (ROYAL DISHES MUSEUM):
This museum is in eastern sector of historic cultural complex of sa'adabad. The construction was built with the command of Reza Shah and designed by engineer Farmanfarmayaeian in two floors between1937-1940 which has 2600 square meters and the stilt is 1800 sqm. It was reconstructed with command of Ashraf Pahlavi and the frontage was covered by white marble. Now 503 pieces of dishes and luxury decorative are presented in five halls in two floors. Mentioned dishes are categorized into four groups of Qajar, Pahlavi (1st), Pahlavi (2nd) and gifted ones which were given to Mohammad Reza Shah, Farah and Reza pahlavi in different occasions and ceremonies.
FARAH PAHLAVI PALACE (NEGARESTAN MUSEUM):
This museum is placed in the very northern part of Sa'adabad complex and has a pretty and exclusive architecture. This museum was opened in March 3 ,2007 as occasional exhibition aiming at presenting traditional designs and clothing and since then has welcome several fairs.
Queen Mother Palace (The republic building of Sa'adabad):
This palace was the residential palace of Reza Shah of his last days before banishing to Moris Island and his mother used to live there before Islamic Revolution of Iran. It is used to entertain the government guests to stay and belongs to presidential organization and is being known for the same. At the moment, it is closed to public visit.
FINE ART MUSEUM OF SA'AABAD:
One of the most regal buildings of Sa'adabad is the Fine Art Museum which is located in the very southern part. This palace is 3600 square meters and attracts many art lovers to visit.
The construction of the building goes back to Reza shah era and the constructing started in 1940 and was left unfinished in 1941 by Reza Shah Exile. Since, the frontage was covered by black marbles of (Vali abad Chalous Road), it was named Asvad Palace.
SHAHRAM PALACE (MILITARY MUSEUM):
This museum is placed in the center of Sa'adabad complex. Reza Shah commanded to build it for his second wife, Taj-ol-Molouk in 1935 with stilt of 3000 square meters, in two floors including a basement. An engineering group started to reconstruct it in 1972 and finished in 1973 and was grants to Shahram, Ashraf Pahlavi's oldest son and was known as Shahram Palace since then. After Revolution, this building was turned into Military Museum. The building was reconstructed in 1981 by Islamic Republic Of Iran Military and was opened as Military Museum.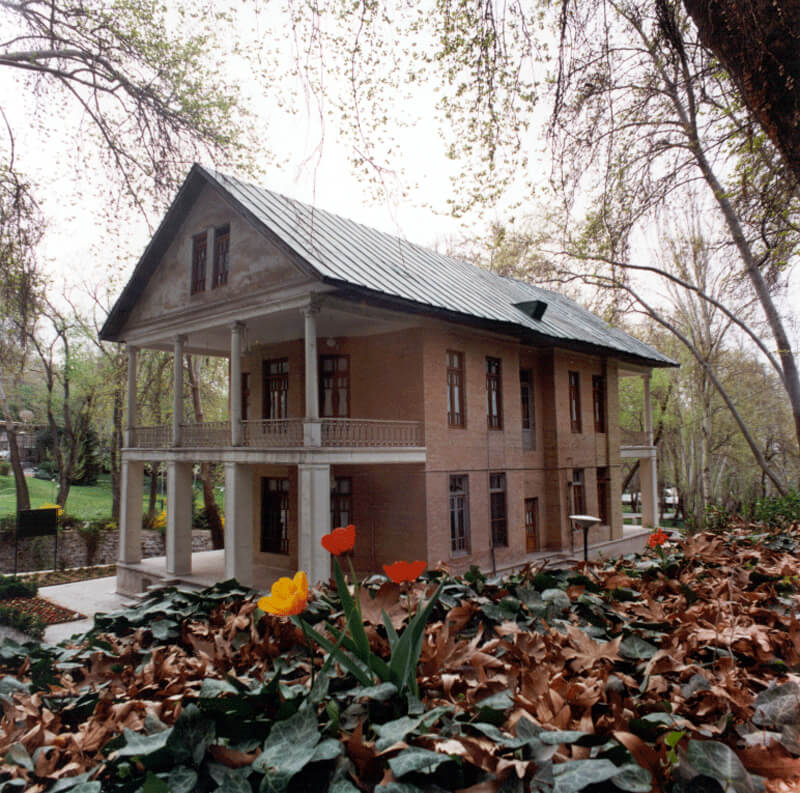 LEILA PALACE (MINIATURE MUSEUM):
The Kelara Abka Museum is placed in the center. It was the summer residential of Leila Pahlavi, The youngest daughter of Mohammad Reza Shah which is considered as the latest building. In 1994, The Cultural Heritage Organization put a lot of attemts to open it as Abkar Miniature Museum in international museum day.
SA'ADABAD GARDEN-MUSEUM:
It includes 70% of the entire complex which has been an incredible tourist attraction. It goes across from Darband River from north to south. It is also covered by many different plant species which are mostly rare and non-native and has been brought to Iran in different periods.